Spring is coming and not that Easter also so do not waste time!
We share with you the very nice small crafts blog http://www.creamalice.com/ for easy and inexpensive decoration.
The egg hunt is open!
Equipment :
Paper plates

Mobile Eyes

Large pompons

Balls Cotillion

Colored caterpillars

Scissors

Stapler

White glue

Steps

Cut into 2 a paper plate

Turn it and superimpose it on a plate full. Staple them together at the edge

Cut out another paper plate of another pattern into 2 equal parts, they will be used for the ears

Center and staple the ears of the rabbit's head.

Paste now moving eyes, large tassels, the cotillion ball for a nose.

Cut 6 small lengths of tracks and secure them on the plate to simulate the whiskers of the Easter bunny.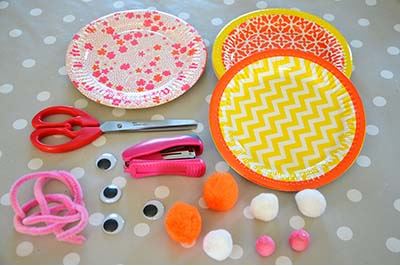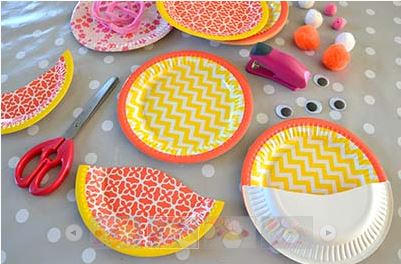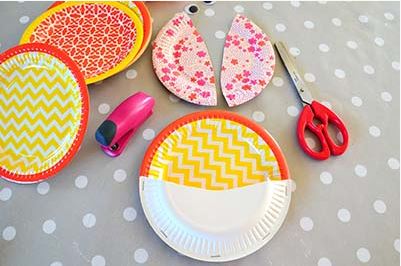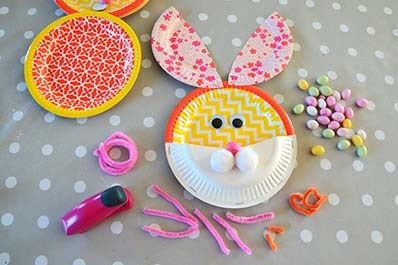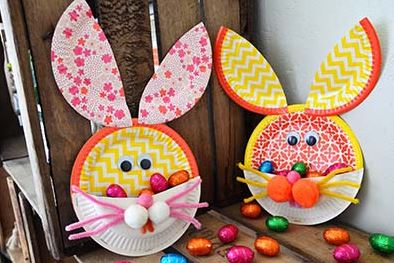 Source: http://www.creamalice.com/fiche/panier-lapin-assiettes-en-carton/