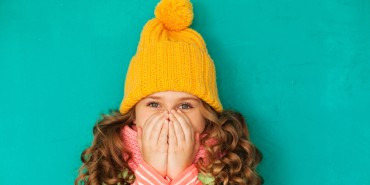 Children are highly sensitive and are often subject to many minor ailments. In this article, we will focus on coughs which, while harmless, are sometimes very tiring for children. Fortunately, there are several natural remedies and tips that you can follow to soothe your toddler's cough.
Childhood is an essential part of life that can be punctuated by small discomforts for children and difficult for parents to apprehend. PEDIAKID offers an adapted response made with 100% naturally sourced active ingredients such as plant extracts, vitamins and minerals. PEDIAKID products are made following a quality, efficiency and safety approach, thus, offering a safe response to toddlers and answering parents' strict requirements.
School schedule, disturbed sleep pattern, repeated antibiotic treatments…Toddlers' defences being still immature, are constantly put to the test and might need some help. The Defence line offers natural solutions favouring the proper functioning of the immune system in-between seasonal changes. This product line seeks to maintain the intestinal flora healthy and to appease any winter sickness.  
A lack of vitality usually has multiple sources. While growing up requires a lot of energy, scholar and extracurricular activities associated with sleep deprivation or an unbalanced diet can also provoke emotional and physical fatigue. Thus, the organism must receive daily micronutrients intake to function. The vitality dietary supplement line contributes to the children (including the youngest ones) daily vitamins, minerals and fatty acids intakes. 
From 0 to 5 years old, growth stages are highly noticeable as they impact physical traits. The brain and cognitive functions must not be forgotten as they are constantly evolving as well. Children are in constant development until they reach the teenage phase. That is why it is crucial to monitor their daily nutrition intake. The growth and development product line offers natural responses by providing calcium and vitamin D strengthening the bones and keeping them healthy. 
Children often experience sleep disorders such as problems to fall asleep or nocturnal awake. Often episodic, they are linked to the pace of life which is not always in synch with their needs. As a result, they experience nervosity and restlessness. The Well-Being product line favours relaxation, focus and facilitates sleepiness. These products present no secondary effects or addiction issues. 
Offspring are particularly sensitive to intestinal issues. Babies drinking only milk and toddlers that entered the weaning stage can experience issues such as bloating, stomach ache, irregular faeces or nausea. This is due to a combination of factors: the digestive system being not fully developed yet, insufficient hydration level and insufficient fibre intake. 
Even though those issues are usually harmless for the child, they remain uncomfortable for him. The Intestinal equilibrium line enables the parents and their toddler to be well again.   
Toddlers' skin is fragile and delicate. The Hygiene & Care product line offer products made with vegetal active ingredients, free of colorant and non-natural fragrances. For external use only. These products respect sensitive skins while answering parents 'concerns such as dental growth, mosquito bites or head lice. 
Laboratoires INELDEA brands