Helthy Food and children
The child is not a miniature adult, it has its own characteristics. Taste for example, is perceived very differently. The main components of flavor (salty, sweet, sour, bitter) associated with different textures (crunchy, melting) are the physico-chemical composition of foods is rapidly developing a hedonic behavior in children: "I like or n 'do not like ".
Although man by nature is omnivorous (supposed to eat everything), very early, very clear preferences seem to occur.
Thus, among the 20 most popular foods of our youth "inches", there is no vegetables while among the 20 most hated foods, there are over 10!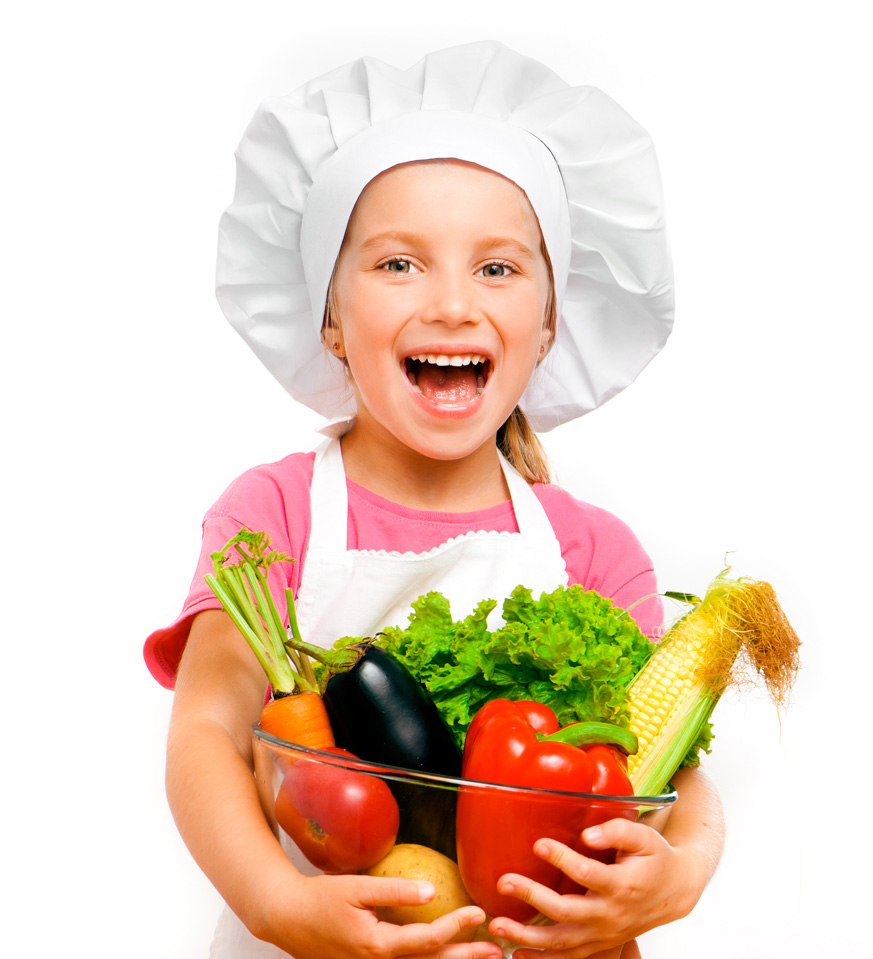 We understand the difficulty of the struggle of mothers to diversify the diet of their offspring and ensure the health of their children.
Food taste or taste for foods
The child has, in principle, of course not want to diversify their diet. This trend is even more pronounced in obese children. Recall that the proportion of obese children has quadrupled in thirty years.
It follows a monotonous diet with a pronounced appetite for sugary or highly nutritious foods.
We know that these foods rich in carbohydrates, are serotonin secretion inducers by the brain, causing, temporarily, a well-being. This phenomenon, known at present, can cause real compulsive attitudes in children with high psychological risk.
Yet the power of the child deserves our attention. It is known that it will determine, to a large extent, the disorders of adulthood.
The children of our eating behaviors play a critical role in their present and future development.
But most foods naturally popular with children is almost zero micro-nutrient content in that starchy, darlings of our children, are low in vitamins, minerals and dietary elements.
What fills in an age when the body needs to build are so important.
To help them grow like mushrooms ...
In practice, it is important not to demonize certain foods, even if they are unattractive nutritionally to the health of children, but incorporate a diet every day a bit more varied.
We must try to familiarize children with all types of foods, including fruits and vegetables while avoiding blaming behavior.
Childhood, a critical period of life
Power must be adapted to the growth and development of the future adolescent.
But often it is also a difficult time for parents concerned about the development of their offspring.
Lack of appetite resulting in slightly varied, difficult and little sleep, nervousness, mood changes, repeated colds ... are the daily lot of most parents, who have no natural alternative to these small hassles that may have adverse consequences on their own personal development.
Dietary supplements PEDIAKID ®, a natural response
Feel free to give your children regularly quality food supplements, knowing that, as adults, it is almost impossible that power, even well balanced, covering all the micronutrient needs of 'child.
PEDIAKID ® Dietary supplements are not drugs. They are formulated to improve the daily well-being. For example, a child who sleeps badly, seems agitated or has less appetite than usual but the pediatrician is healthy because it has no fever or pain special, will find a suitable response in supplements food herbal such "PEDIAKID ® Sommeil", food supplement as syrup made from extracts of Chamomile flowers, flowers of Lavender, Orange flower, Melissa, Hawthorn, Marjoram, Manganese, Magnesium and Phosphorus.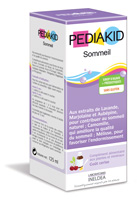 The PEDIAKID ® dietary supplements can be taken in advance before periods of fatigue or cold: seasonal changes, back to school ... They can be eaten in cure of 10 to 30 days from a young age to Preteen and can also suitable for the more than 15 years adult. Generally, we can renew the cure, if necessary, once a quarter or so. If in doubt, it is best to seek advice to a doctor.
YES food supplements but QUALITY!
Attention to wear well on your choice of quality food supplements. For this it is important to check the formula one tracks the added and unnecessary sugars, alcohol whose misdeeds are known, and ensures that the formulas contain only vitamins, minerals and / or herbs known their virtues and mild action.
The range of food supplements in the form of syrups PEDIAKID ® offers an exclusive innovation: Agave Nectar. Especially recommended for children, it is made of natural sugars, unrefined. On the other hand, they are formulated without gluten in order to suit children with intolerance.
Safe values ​​are chosen. Since the raw material extraction and manufacturing modes, levels and conservation vary depending on brands and distribution channels, there is every chance of his side security issue by purchasing products usually sold in pharmacies , drugstore or specialty stores.
The PEDIAKID ® dietary supplements are manufactured in France under quality control. INELDEA Laboratories that developed the PEDIAKID ® range are ISO 22 000 certified.
Numbers* :
Nearly one in ten uses dietary supplements at least once a year.
Nearly two thirds of dietary supplements are consumed in the form of cure, by both children and adults.
The annual duration of taking a food supplement is on average 2 ½ months in children.
12% of consumers children dietary supplements are found to take the whole year almost.
In 70% of cases, prescription or recommendation from a health care professional determines the purchase of food supplements for children.
INCA 2 - National Study on individual food consumption 2006- 2007 - ANSES.