A must for this winter!
Life increasingly early community that promotes the spread of germs, our changing lifestyles (disturbed sleep, school schedule, diet low in fruits and vegetables ...), pollution and antibiotics repeatedly, can be responsible for a weakening of natural defenses. Still immature and thus weakened the defenses of the child's body may sometimes need a boost.
While there is no surefire way to better face the winter, it is possible using natural ingredients to support the body's defenses.
PEDIAKID ® Spray Nez Gorge
Double action formula: Clears the nose, Soothes Throat!
PEDIAKID ® Spray Nez Gorge helps relieve symptoms of colds in children (colds, sinusitis, sore throat, chills ...).
PEDIAKID ® Spray Nez Gorge combines seawater solution slightly hypertonic natural assets to improve breathing comfort, facilitate the evacuation of mucus and soothe sore throats.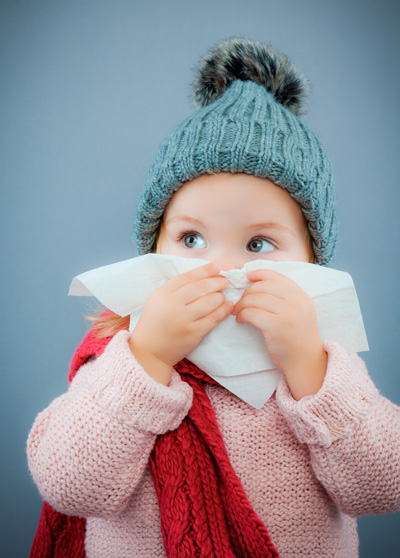 Echinacea, Propolis and Copper, recognized for their immunostimulant properties are reinforced by Eucalyptus and Rosemary (decongestant and antiseptic properties) and Aloe Vera (soothing and healing). Supplied with 2 nozzles (nasal and oral) for smooth action 2 in 1.
Without propellant gas.
Medical device intended to relieve cold symptoms. If symptoms persist beyond 5 days or if fever, consult a doctor.
Suitable from infant stage to use "nose" and from 30 months to use the "throat".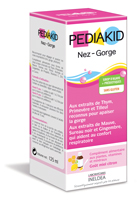 (1) The value of herbal medicines in the treatment of acute non-purulent rhinosinusitis. Results of a double-blind, randomised, controlled trial. Tesche S, Metternich F, et al. Eur Arch Otorhinolaryngol. 2008 Nov;265(11):1355-9.
(2) Syed TA, Ahmad SA, et al. Management of psoriasis with Aloe vera extract in a hydrophilic cream: a placebo-controlled, double-blind study.Trop Med Int Health 1996 Aug;1(4):505-9.